Monthly Unlimited Packages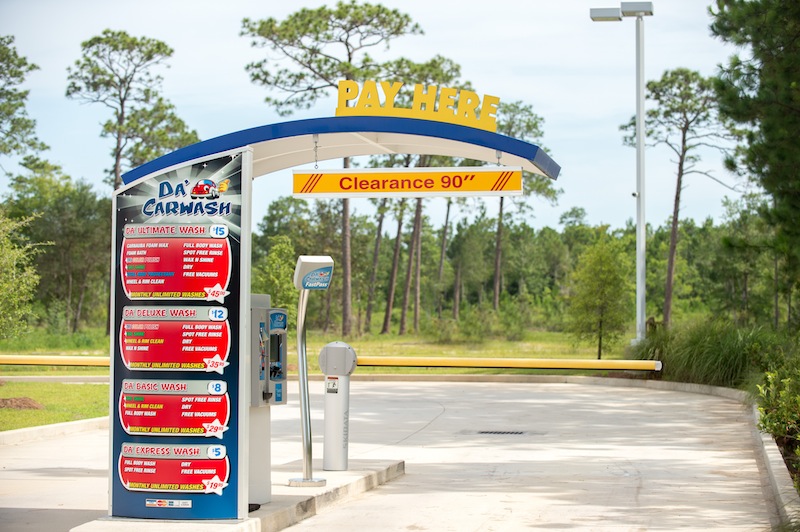 Protect your vehicle, keeping it looking great every day and simplify your family budget with a FastPass Unlimited Monthly Plan.
How It Works
Our Fast Pass program is fast and easy to use. Imagine the freedom of being able to wash your vehicle as often as you like for one low monthly fee. There is no hassle to join and no long term contract. Just choose one of our plans and provide us with your information. We will place a Fast Pass sticker on your windshield, and you will be billed directly to your credit card on the first of each month. To receive a car wash, members drive up to a pay kiosk where your "RFID" tag is read and the gate is opened. Fast, easy, fun! You may cancel any time so why not give it a try!
Terms and Conditions
This program cannot be combined with any other offers, or discounts. Membership fees will be automatically billed to your credit card on the first day of each month for the agreed plan. Membership automatically renews monthly unless cancelled by customer in writing at least 7 days prior to billing date. Membership is per vehicle. The Unlimited Wash Plans are month to month, there are no long term commitments or contracts, no hidden cancellation charges. No refunds or credits will be given for partial months. See Brochure for full terms and conditions.
How to Cancel
You may cancel your plan one of two ways:
Send us a letter requesting the cancellation of your plan. Receipt of this letter shall be no later than 7 days prior to the next billing cycle (the 1st day of the month).
**Please note that by completing the above form that you are sending a cancellation request. You will be emailed a confirmation when your request has been processed. Per the Fast Pass agreement, please allow a MINIMUM of 7 days prior to the first of the month for your plan to be cancelled. Note that if you choose to leave your fast pass sticker on your car, it will be automatically converted to a 'customer loyalty sticker' and you will automatically receive your 10th wash free!