Wash Process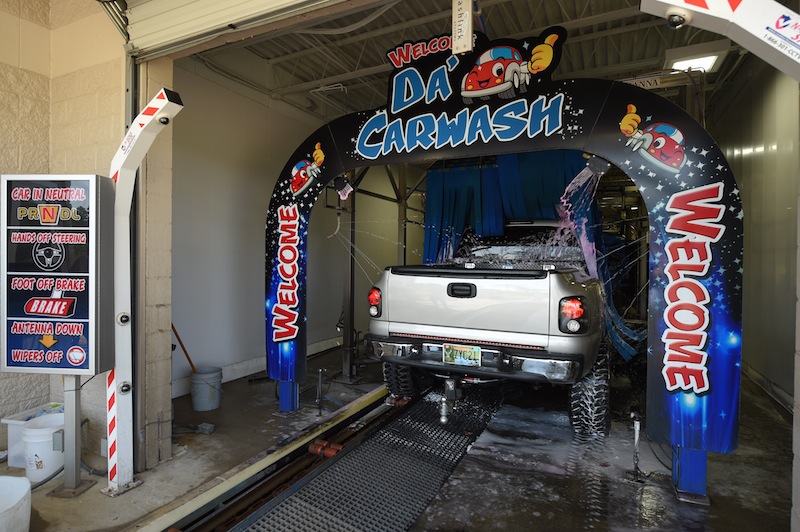 Da' Car Wash is Alabama's most cutting-edge express car wash! We make getting a clean car as easy and convenient as possible! Simply drive up on our state of the art conveyor system, then sit back and glide to a clean ride!
Da' Car Wash is the highest quality auto wash featuring the industry's most advanced cleaning equipment and solutions! Da' Car Wash utilizes state of the art equipment, including soft cloth wraps, high pressure rinses, computer calibration, environmentally friendly soaps, cleaners and waxes, water conservation systems and dryers to make each vehicle passing through our wash system clean, shiny and dry.
We offer a variety of wash services to satisfy your cleaning needs, and feature exclusive express pay terminals with instant credit card acceptance for your convenience.
In addition, we offer an exclusive unlimited Fastpass Plan, and a variety of gift and pre-paid services.